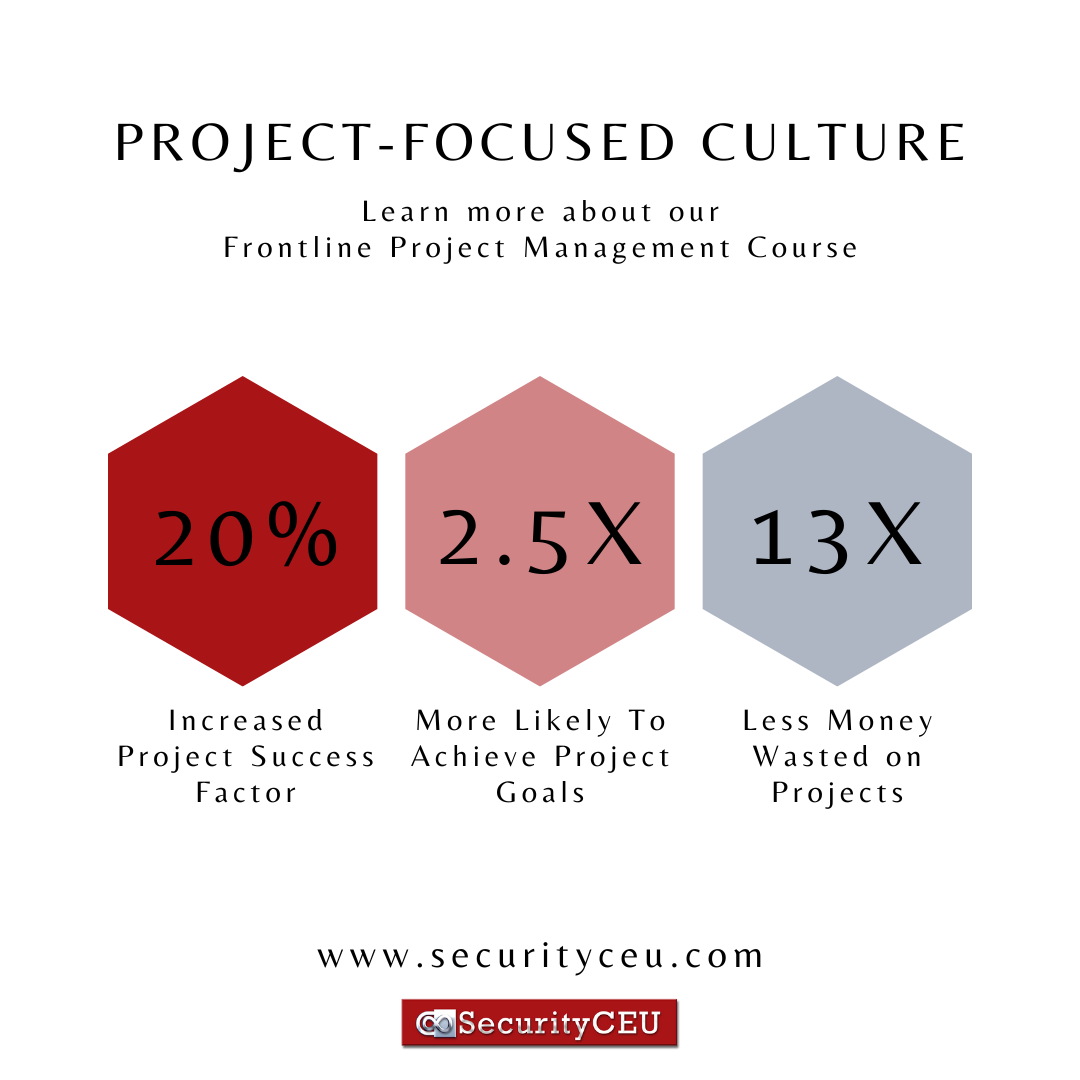 Are you looking to increase the success of your projects? Do you want to learn how to avoid common pitfalls and get the job done right? According to the Project Manage­ment Institute (PMI), organizations with a project-focused culture increase their project success factor by 20% on average. According to PMI, "high-performing organizations" achieve goals 2.5 times more often and waste 13 times less money than "low-performing companies." As a result, effective project management ensures that the goals of projects are inextricably linked to the organization's strategic objectives.
This article covers 10 steps to a Successful Project: How to Make Sure Yours is A Success Story!
Failing To Plan Is Planning To Fail!
Think about it - how many times have you seen a construction project go wrong because the contractor didn't plan properly? Probably more times than you can count. But it doesn't have to be that way. By taking the time to plan your project properly, you can avoid many of the common pitfalls that lead to disaster.
So what does proper planning entail? Here are a few key elements:
Define the scope of work. This may seem like a no-brainer, but you would be surprised how many projects go awry because the scope of work was not properly defined from the outset. Take the time to sit down with the client and go over every aspect of the project in detail. What is the client hoping to achieve? What are their budget constraints? What is the timeline for completion? By getting all of this information upfront, you can avoid costly mistakes down the road.
Create a Detailed Schedule. Once you have a clear understanding of the scope of work, you can begin to create a detailed schedule. This should include not only specific milestones and deadlines but also a breakdown of the costs associated with each step of the project. By having a realistic timeline and budget in place, you can avoid any nasty surprises later on.
Identify Potential Risks. No matter how well you plan, there is always the potential for things to go wrong. That's why it's important to identify any potential risks upfront and develop a plan to mitigate them. What if the weather doesn't cooperate? What if a key supplier goes out of business? By identifying risks early on, you can develop a contingency plan to keep the project on track.
Communicate with Your Team. Once you have a solid plan in place, it's important to communicate it to your team. Make sure everyone is on the same page and understands their role in the project. By keeping everyone informed and up-to-date, you can avoid confusion and finger-pointing later on.
Set Realistic Expectations. Finally, it's important to set realistic expectations with the client. If you promise them the moon and then can't deliver, it will reflect poorly on you and your business. Be honest about what you can and can't do and you'll be much more likely to maintain a happy, satisfied client.
By taking the time to properly plan your next construction project, you can avoid many of the common pitfalls that lead to disaster. By following these simple tips, you can set your project up for success from the very beginning.
Integrators who have participated in training say they received many compliments from customers about the respon­siveness and professionalism of their project managers. Although creating a thorough schedule is a big part of project planning, there is more to it. It is your way to make sure you are not going to encounter unseen cost overruns as the job progresses. Proper planning limits liability and identifies the client's fiscal goals, which reduces the chance for expen­sive change orders and gets your team and the client on the same page.
Embrace The Sales Team - They Can Make Or Break Your Project
Conducting a formal sales-to-operations turnover meeting on every project, where the salesperson turns a project over to the Project Manager, ensures all project information, including verbal instructions, are discussed and incorporated in the project plan.
Having a formal sales-to-operations turnover meeting is one way to smooth out the bumps in your project pipeline. It allows for full transparency between the salesperson and project manager as well as open communication with the entire team. This way, everyone knows what to expect and when to expect it.
Re-estimating On The Front End Can Protect The Financial Viability Of The Project
A project re-estimation is a crucial task to ensure that the project was bid correctly and that any hidden cost overruns have been identified. Project documents, including the contract, statement of work, and cost estimates should all be reviewed by project managers. Then, after the sales-to-operations meeting, they should complete a project re-estimate within two weeks. This will assist in identifying any price variances and developing a mitigation strategy. It's also critical to make sure the correct materials are purchased and that there aren't any unforeseen cost overruns that would influence the job's true gross margin.
Client Kick-off Meetings - The Key To Setting And Managing Realistic Expectations!
The kickoff meeting is key to getting your project off on the right track. This meeting with the client should include the Project Manager and other key members of the project team, as well as key personnel from the client side. The goal is to ensure that everyone's expectations are aligned and to review the project in terms of scheduling, scope, and cost drivers with the project stakeholders. This is the best opportunity to ensure that assumptions match customer expectations and that contractual obligations are met. By doing so, you can avoid potential problems later on in the project.
Submittal Packages Increases Customer Accountability
As a contractor, it's important to get approval from the architect before sending any materials or equipment to the project site. This is done by providing construction submittals, also known as the engineering submittal package. The submittal log documents the information supplied to the architect in order to obtain permission for specified materials and equipment. For every project, regardless of size or complexity, having an authorized engineering submittal from the client is critical. It's also vital to think of a security project as you would any other building project. This implies that every drawing should have the words "Approved for Construction" stamped on it. Having comprehensive "Installation Drawings" may also help the installation crew in the field.
The "Critical Path" To Your Project Success
The Critical Path Method (CPM) is a valuable tool that can help projects stay on track. The CPM can be used to identify the most important tasks and ensure that a project does not fall behind schedule. A critical path is a project flow technique that can help you determine the most efficient timeline possible to complete a project. The Project Manager and entire project team should have a solid understanding of the concept and network diagram scheduling method of CPM. They should all be able to schedule the project's resources following the CPM. The Project Manager should also know how to communicate to the general contractors and other trades impacted by project constraints based on the critical activities of the project. Mastering CPM principles are essential in helping negotiate and win construction delay claims.
Don't Underestimate The Effectiveness Of Reviewing The Project Contract Weekly
As a project manager, you must review the contract terms and conditions regularly. This includes the General Conditions, which can account for a significant portion of the overall project cost. By understanding what these costs are and what is included, you'll have a better idea of how the project will be run and what to expect in terms of security, cleanliness, and oversight.
In addition to reviewing the General Conditions, it's also important to keep an eye on other aspects of the contract. This includes the scope of work, the schedule, and the budget. By understanding all aspects of the contract, you'll be able to more effectively manage the project and ensure that it stays on track.
Your Daily Logbook - Making And Keeping The Sense Of It All
Are you looking for a way to keep your project on track? Are you struggling to keep up with all the changes and instructions? Do you feel like you're always playing catch-up? If so, then a daily logbook may be the answer for you.
A daily logbook can help by documenting all relevant verbal instructions on the project. This way, you have a record of who said what, when, and why. This can be extremely helpful if there are ever any questions or disputes about what was said or decided.
In addition, a daily logbook can help you manage email protectively. If you confirm any verbal instruction in writing and respond to important emails promptly, you can avoid misunderstandings and potential problems down the road.
If you're looking for a way to streamline your project management and keep everyone on the same page, then a daily logbook may be just what you need. Give it a try and see how it can help you stay organized and on track.
Scope Creep - The Project Profitability Killer!
As a project manager, it's important to be aware of the potential for change orders and the costs associated with them. On average, security installers give customers more than 10% of the project budget for free. This free labor may be all of the project's earnings. Project Managers should be able to identify project changes or scope creep, especially the small ones. They should also know how to ask the customer for compensation for such changes. As the saying goes: If you don't ask, you don't get paid.
In order to be prepared for change orders, Project Managers should know how to cover all costs associated with them. This includes engineering, project management, redirecting the workforce, and extended warranty. By being aware of the potential for change orders and knowing how to handle them, you can help ensure that your project is profitable.
It's Not Done Until The Certificate Of Completion Is Signed!
The completion of a project can be a challenging time for security integrators. Even when you're 95% done and the customer is making beneficial use of the system, there may be a few items remaining on the punch list. If your team is reassigned to another project before the formal closure of the first one, it can be difficult to get the customer to sign a Certificate of Completion (COC).
The COC is crucial in getting the customer to accept the project completion, getting paid in full, and initiating the project warranty.
In order to get the COC signed, it is important to implement a strict strategy and be persistent with the customer. Make sure that all of the items on the punch list are completed and that the customer is satisfied with the work. Once everything is finished, send a formal request for the COC to the customer and explain the importance of signing it.
If the customer still refuses to sign, you may need to involve upper management or even legal counsel. In some cases, it may be necessary to withhold the final payment until the COC is signed. By taking these steps, you can ensure that the project is formally closed out and that you are paid in full.
Frontline Project Management: The Key To Successful Contracts
As a security or systems integrator, you know that a successful project is the result of good planning, execution, and management. But what happens when things go wrong?
Project management is the key to success in any field, and the security industry is no exception. Without the appropriate skills, a project can run completely over time and budget - or worse, derail totally.
In order to increase project success, security and systems integrators must adopt a project management culture. They need to provide the infrastructure, including written procedures and training to allow the project manager to effectively manage.
It is only with the best security industry-specific training that you can ensure your projects will run smoothly. The Frontline Project Management for Security and Systems Integrators course is delivered in a hybrid format through SecurityCEU.com, in partnership with Nadim Sawaya of Enterprise Performance Consulting (EPC).
This course covers the essential skills necessary to successfully manage security projects of any size, including:
- Identifying project stakeholders and their roles
- Defining the project scope
- Creating a project schedule
- Developing a risk management plan
- Managing changes to the project
- Tracking and reporting on project progress
- Conducting a post-project review
Enrolling in this course will give you the tools you need to successfully manage security projects from start to finish. Upon completion, you will earn a certificate of completion that can be added to your professional portfolio.
So, if you're looking to take your frontline project management skills to the next level, enroll in the Frontline Project Management for Security and Systems Integrators course today!